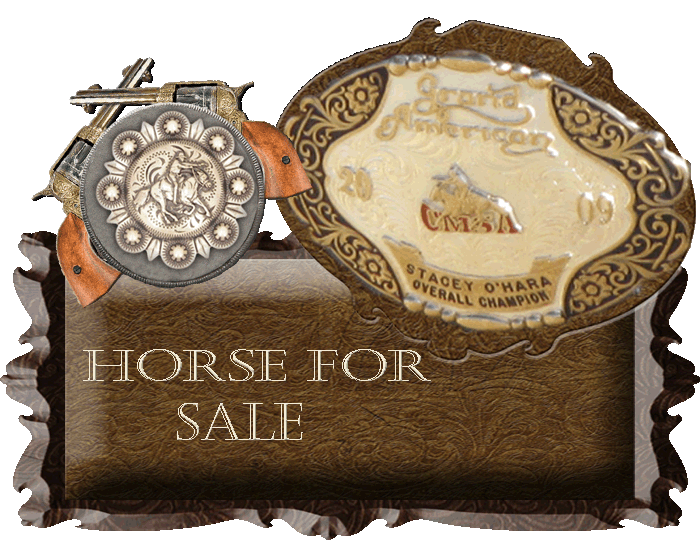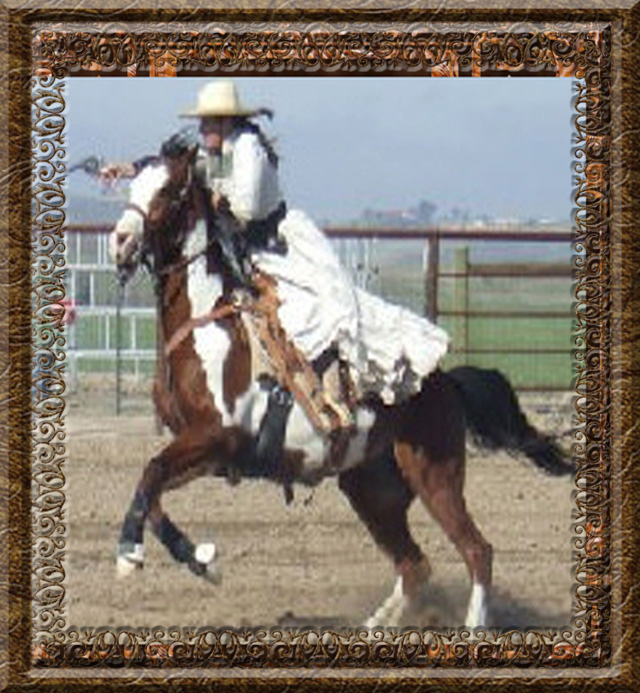 Paint Bay Overo with one blue eye with black eyeliner. Gelding 14.2 h. Dead broke. has very smooth gates and " Can do attitude."

My 16 year old daughter has competed in the Cowboy Extreme, Gymkhanas and Trail Trials on this horse. He trail rides very confidently and steps out smoothly.

He is also a Cowboy Mounted Shooting horse. I have won the California State Championships in 2007 and 2009 on this horse in the Western Regional's.


AQHA reg. Gelding aka Jay

Buckskin 

10 years

All round riding horse

Works cows

Trials rides

Very willing and smooth riding

$8,000.00                                             

Paint Mare aka Gracey

Sorrel./White overo

5 years

Great riding

Very bold

Confident trail horse

$7500.00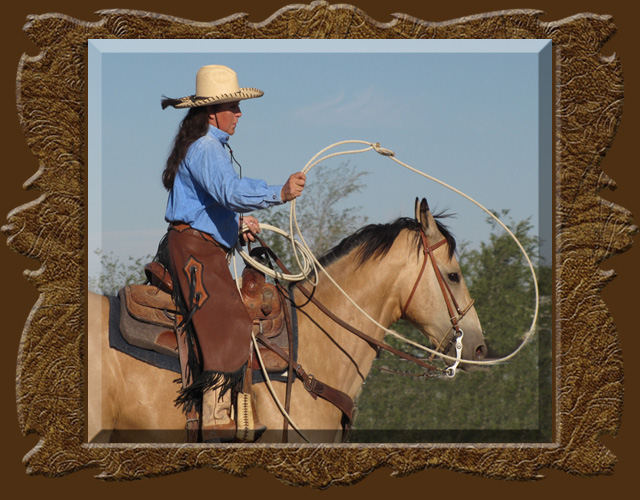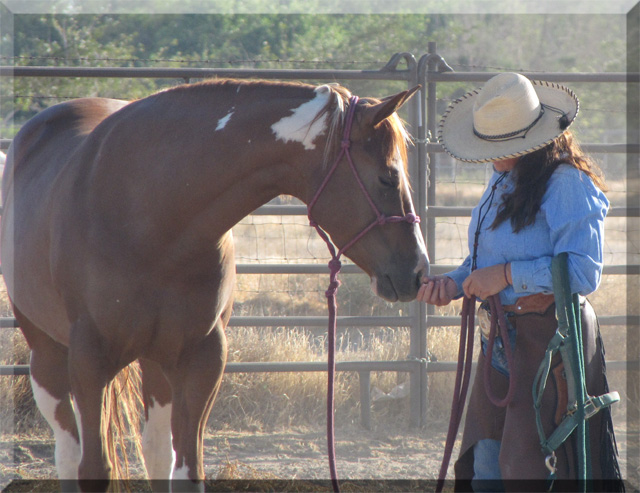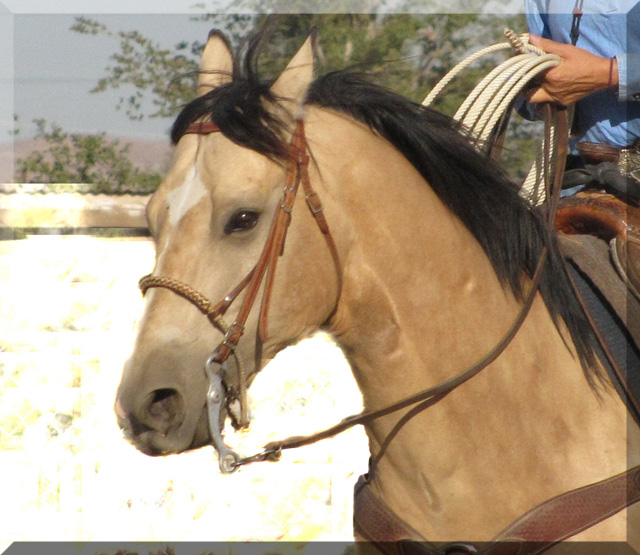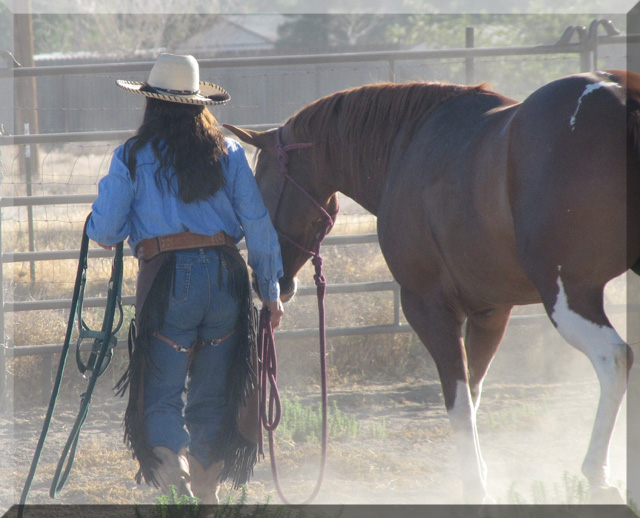 Click onto small picture to see enlarge.                                      

Click onto small picture to see enlarge.